All new, made in America with American components. Machined from raw castings, assembled and tested in house
Crazy Horse Motorcycles manufactures new heads, machining from raw castings on our 4th and 5th axis CNCs.

Heads are made from high quality aluminum castings and machined to +/- .001" These heads work with Crazy Horse V-Plus motors or Gilroy era Indian Chiefs.
Specs:
- ~88cc combustion chamber volume
- Ready for 01-092 or 01-095 Cams
- For Crazy Horse V-Plus or Gilroy Indian Powerplus 100ci
Prices:
Black or Grey powdercoated: $585.75
Black or Grey with polished fins: $638.25
Show Polished: $878.25

PAIR - Black or Grey powdercoated: $1,171.50
PAIR - Black or Grey with polished fins: $1,276.50
PAIR - Show Polished: $1,756.50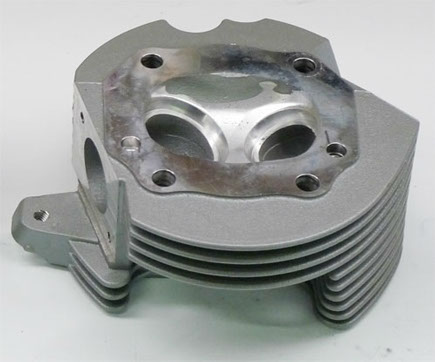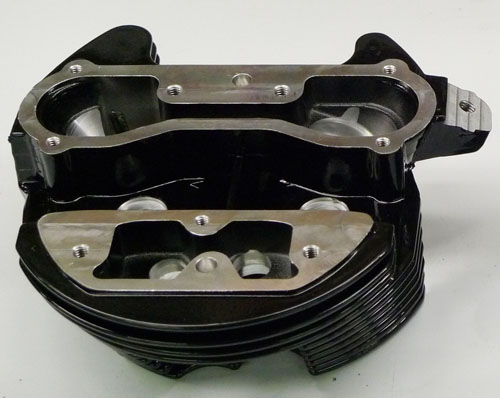 Crazy Horse Motorcycles
Phone: 440-287-5493
10611 Washington St / Suite C
Auburn Township, OH, 44023
parts@indianmotoparts.com