All new, made in America with American components. Machined from raw castings, assembled and tested in house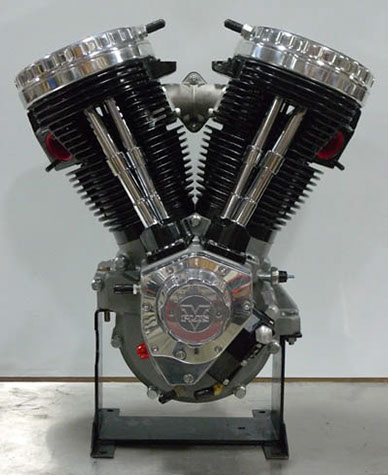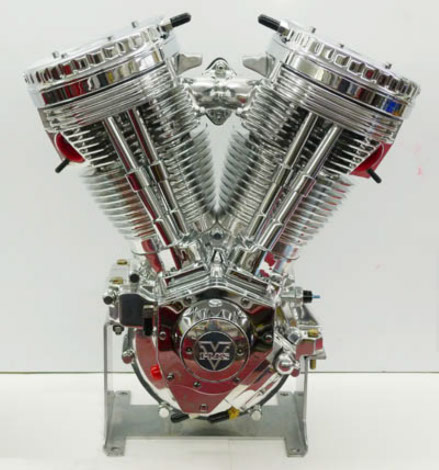 Retro Grey / Wrinkle Black - $5,400
Polished / Chrome - $7,400
The American made visually stunning 45° 100 ci "Bottlecap" V-Plus motor from Crazy Horse Motorcycles can be found in award winning bikes from Dar Holdsworth, Mark Daley and Paul Jr. The V-Plus is a distinctive, powerful, and reliable V-Twin American made motor with an industry leading 2 year warranty.
- 45 degree V twin
- 100 cubic inch
- 85 bhp @ 5,750 RPM
- 95 Ft-Lbs @ 2,300 RPM
- 2 year warranty
- Compatible with conventional Evo ignition systems (Compu Fire, Daytona Twin-tec, etc)
- Fits Evo mounts
- Use Mikuni 42mm or S&S Super E
- OEM Supplier to individuals and dealers
Crazy Horse Motorcycles thanks you for your patience as we continue to finalize our transition to our new location in Auburn.
- Current Motor turn around times are 4 - 6 weeks
- Dealers contact us for special prices
Crazy Horse Motorcycles
Phone: 253-737-5542
10 37th St NW - Suite 10
Auburn, WA, 98001
crazyhorseoffice@gmail.com